BEBE smart pants are a unique combination of unique designs and useful features. The air cushion soft surface of the pants allows for a smooth and soothing effect while worn. And since the pants contain a breathable top sheet, the baby will be comfortable all day long. The pants have a soft waist belt that ensures comfortable wear without rashes. BEBE smart pants have a 3D U channel core with a triple leak guard to ensure complete protection from leakage throughout the day playtime, and even the baby has a peaceful sleep during the night.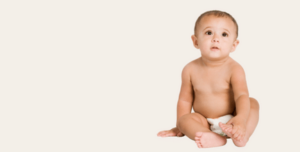 Not only are these pants are stylish and highly functional, but they also come with features that make them ideal for any situation:
Air Cushion Soft Surface: This is a special coating on the inner surface of the pants that makes your baby's bottom feel nice and soft. It also keeps the surface of the pants from sticking to your baby's skin, so you don't have to worry about diaper rash!

3-D U Channel Core: This is a specially designed structure in the inner surface of the pants that helps absorb liquid quickly. And dry wetness faster, so your baby can stay dry and comfortable for longer.

High-Volume Absorbency: The U Channel Core holds a lot more liquid than regular disposable diapers because there are no gaps for fluid to leak out through.

Soft Waist Belt: A soft waist belt keeps the pants secure while ensuring that they don't pinch or squeeze your baby's tummy, which would make them feel uncomfortable or unhappy.

Triple Leak Guard: No matter how much your baby wiggles around or crawls on the floor, it ensures maximum protection against leaks and messes.