Our RealCare Adult Diaper Hospital Editions are lightweight, breathable, and comfortable for patients who prefer to be mobile as well as for all-day use. The hospital edition features an extra-absorbent core that will give complete leakage protection with dry feel comfort. It has an odor-free and rash-free core that will not cause skin irritation. Made up of a sheer, ultra-durable cotton lite material that provides excellent skin protection and comfort, it offers ultimate softness and supreme comfort for men, women & medical patients. They have long-lasting up to 8 hrs of usage.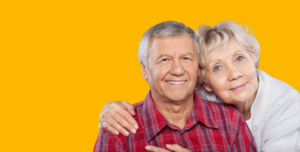 The features of the RealCare Adult Diaper –  Hospital Edition, the best adult diaper in India, designed for adults with incontinence. The main components are:
Double Tapes-two tape strips on each side of the diaper for easy application.

Leg Cuffs-elastic bands on the outside of each leg that hold the diaper in place and prevent leaks.

Multi-strand Elastic-strong, durable elastic encased in a latex material to provide a secure fit and prevent leakage.

Efficient Double Absorbency Layers-a combination of gel and polymer to provide maximum protection against leakage.

Casting Molded Acquisition Layer (CMAL)-the specialized gel used in the Real Care Adult Diaper's absorbent layers.